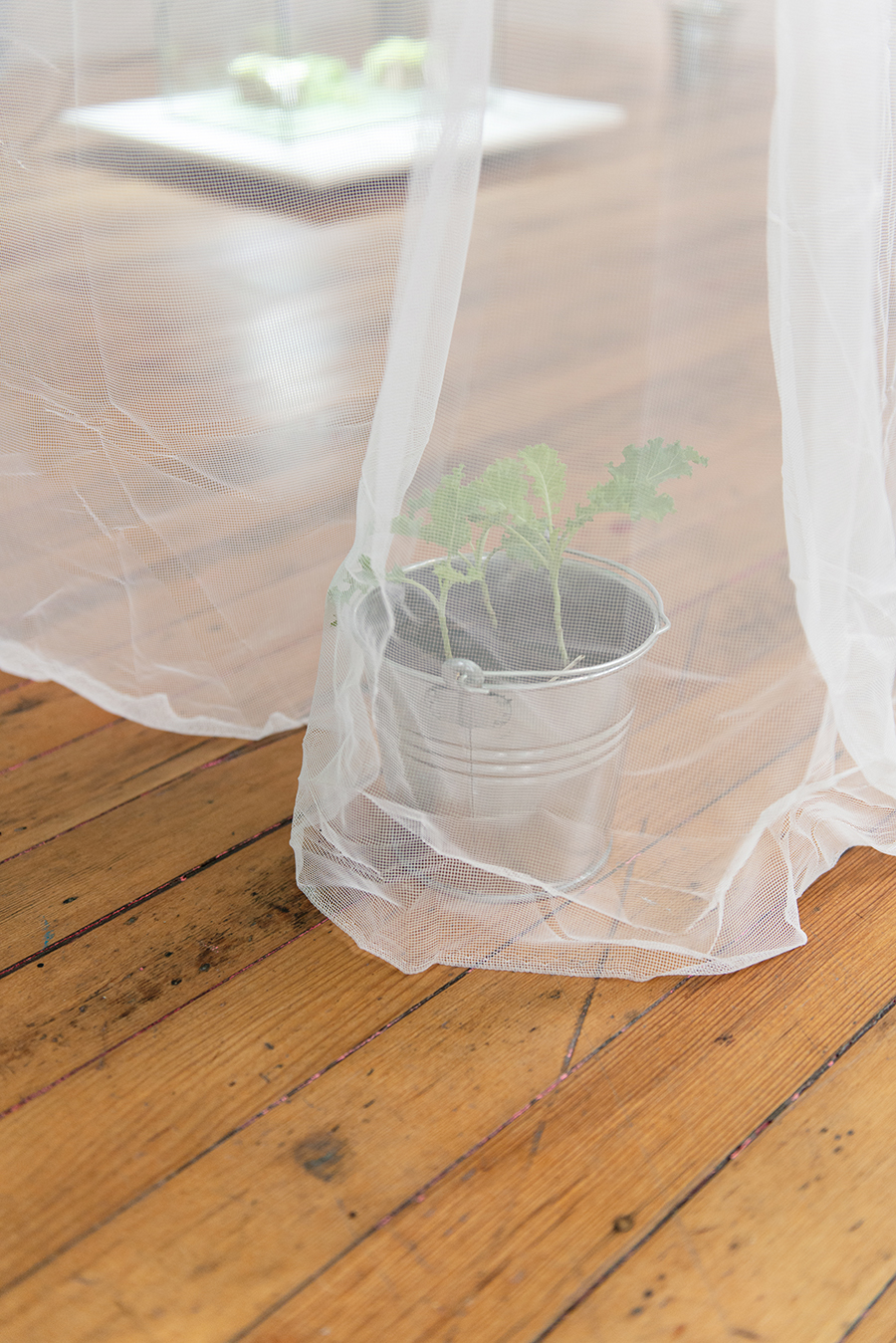 *
Microfluidic Chips: Post-Nonhuman Butterfly Feeder
2018

Butterfly and Moth Specimen, PDMS, Plexiglass, Tygon Tubing, Modified Butterfly needles, Dosing Pump

Fluids: Turmeric, Beet Powder and Hibiscus, Spirulina, Chlorophyll, Deionized Water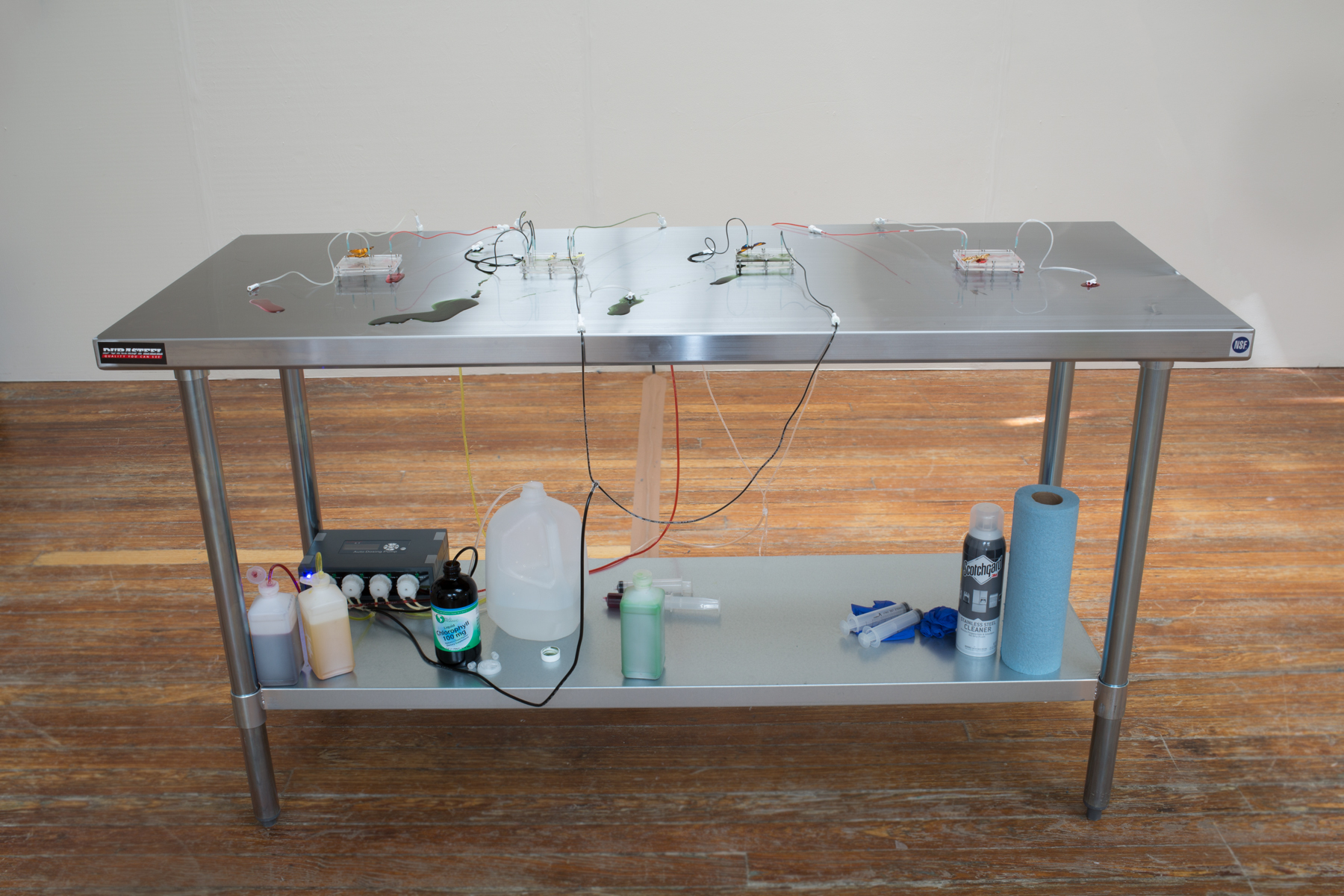 *
*



With the advancement of microfluidic devices, a technique, and science in which micro infrastructures mimic macro-environments. Comes the technocratic vision for biological displacement into new techno-industrial ecosystems.
Microchannels are molded (3d printed) and cast out of PDMS; through these pathways, fluids are injected into and evacuated.
The butterfly specimens are transplanted onto these mechanical feeding devices.
Becoming a truly "what-if" statement on the state of scientific ambition and a critique of man's never-ending quest to conquer and at the same time preserve nature.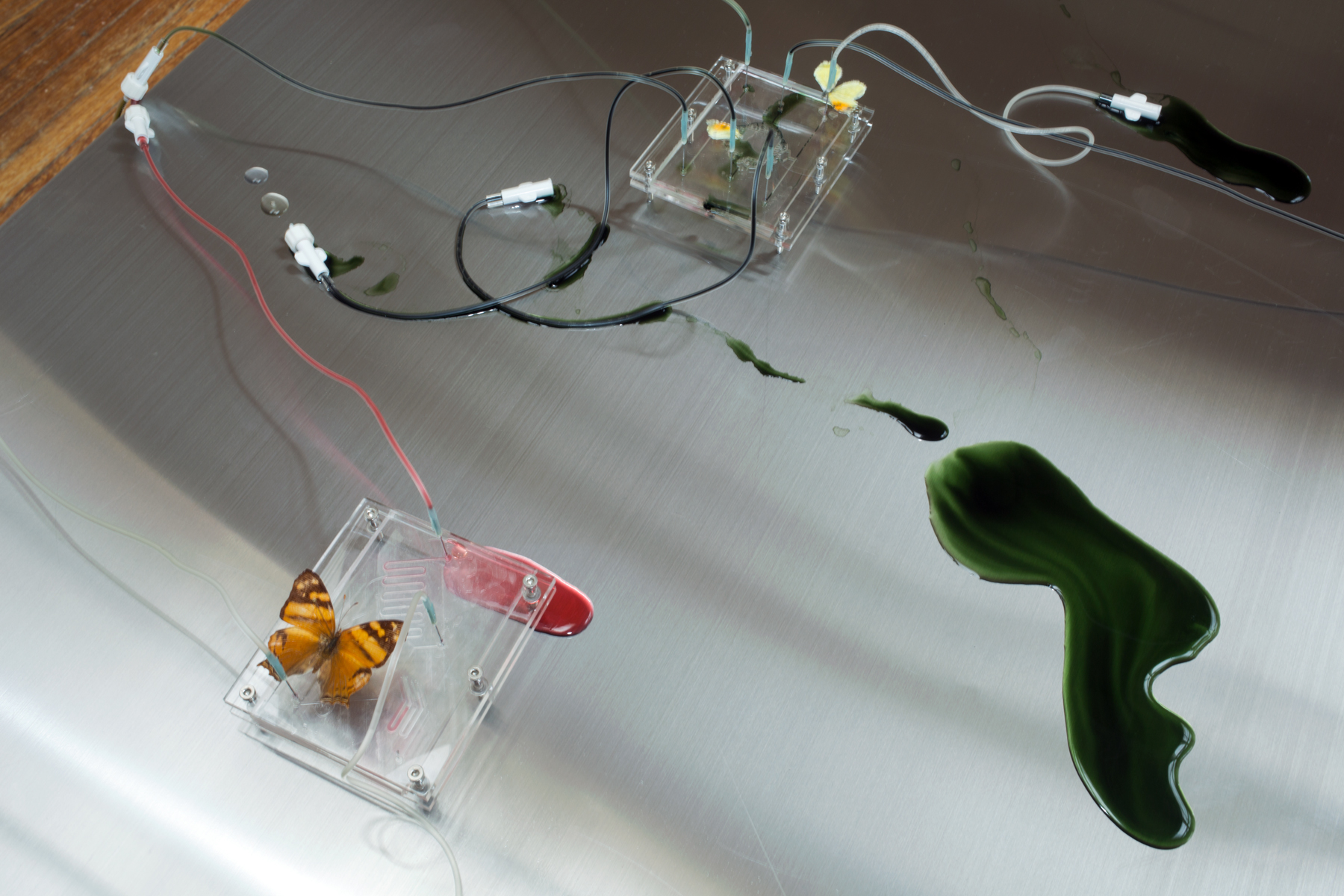 *
*


False Nectar Flower
2017-2018
3D scanned and 3D Resin Printed Orchid and Honey Bee, Plexiglass, Arduino, Stepper Motor, LED Silicone Tubing




*
Earth of the Slumbering and Liquid trees
2017-2018
Honey Bee's, Plexi Glass, Crystal Globe, Spreading Needles